We are ready to help you.
Welcome to Arbor Counseling, where we offer compassionate counseling services along with traditional mental health services to the residents of Columbus and Circleville, Ohio and surrounding areas. Our team of expert therapists is committed to providing you with the support and guidance you need to navigate life's challenges, achieve emotional and spiritual growth through mental health support.
We understand that seeking therapy can be a difficult decision, and that's why we strive to create a safe and welcoming environment where you can feel comfortable opening up about your concerns. Our team of licensed Columbus, Ohio therapists are trained to help you with a variety of issues, including anxiety, depression, relationship issues, trauma, grief, and more.
At Arbor Counseling, we believe that true healing requires a holistic approach that addresses the whole person – body, mind, and spirit. Our counseling services are grounded in biblical principles and values, and we strive to help you connect with your faith as a source of strength and comfort during difficult times.
We offer a range of mental health counseling services to meet your unique needs, including individual therapy, couples counseling, family therapy, and group therapy. Our therapists are trained in a variety of evidence-based therapies, including cognitive-behavioral therapy (CBT), solution-focused therapy, EMDR, IFS and more.
If you're searching for a trusted counseling center in Columbus, Ohio, look no further than Arbor Counseling. We are here to support you on your journey towards healing and wholeness. Contact us today to schedule an appointment with one of our expert therapists.
We are providing both in person and telehealth services to accommodate you.
Services & Specialties
IT'S OUR GOAL TO CREATE A COMFORTABLE, COMPASSIONATE ENVIRONMENT WHERE WE'LL WORK TOGETHER TO ACHIEVE YOUR SUCCESS.
At Arbor Counseling, our skilled and empathetic counselors and therapists are trained and committed to provide assistance in finding freedom from pain.
Christian/Pastoral
Cognitive Behavior Therapy
Body based interventions
Anxiety Interventions
DBT
Leadership Coaching
Play Therapy
Psychosocial Education/Wellness
Trainings
Stress Management
EMDR/Trauma Recovery
Counseling approaches are tailored to meet the individual's needs
Grief Counseling
Upcoming Events
Join Arbor Counseling LLC during any of our upcoming events!
How We Can Help You
Child and Adolescent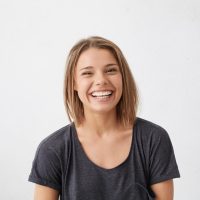 Individual
We are here to assist families, couples, individuals, and all those in between seek guidance by helping find personal growth and freedom from emotional pain.