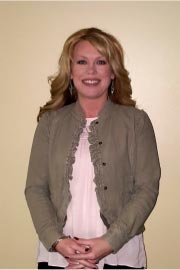 ABOUT Carrie DeBord, LPCC
MA, LPCC
Carrie is a Professional Counselor with experience in counseling children,
adolescents, adults and families. She has experience working in community
mental health and church/ministry settings. Carrie is EMDR trained and has a passion for working with first responders. She enjoys working with
people of all ages who are struggling with anxiety, depression, grief,
anger management, marital and family conflict and trauma.
Treatment Areas
Grief and Loss
Anxiety
Depression
Narrative/Cognitive Behavioral Perspective
Abuse/Trauma And Stage Of Life Issues
Locations
Arbor South
1434 N. Court St.
Circleville, Ohio 43113
Telehealth
Available for eligible persons in the state of Ohio