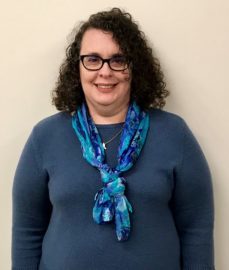 ABOUT Susan Swayze, LPCC-S
MS, LPCC-S
Susan Swayze is a LPCC-S who provides therapeutic services to older children, adolescents, adults, families, and couples. She received her BS from Centre College in Danville, Ky and her MS at University of Dayton in Dayton, OH. Susan has a unique background of Biochemistry and Molecular Biology and 2 years of brain research prior to becoming a clinical counselor. This background provides a perspective of understanding the changes in the brain chemistry, brain structure, and emotions which is consistent with current research in the field. She has a certificate in DBT for adolescents, a certificate for DBT for adults and a certificate in Family Trauma. Additionally, Susan is EMDR trained, hypnosis trained, and has completed a number trauma trainings in area of attachment and dissociation to assist in understanding how the brain is impacted by trauma so that treatment can be modified accordingly. She received her hypnosis training through the American Society of Clinical Hypnosis. 
Susan is driven to understand how trauma impacts the entire body and helping individuals finding complete healing. She using clinical hypnosis to assist with addressing fear related to medical procedures to decrease medical related trauma, ego strengthening, and other related issues. She uses EMDR for trauma resolution and combination of EMDR and Hypnosis with addressing dissociation or dissociative disorders. Her connection to the medical field through her family which includes several medical professionals has given her a passion to help the nurses and doctors that are impacted by both the pandemic and the daily traumas of their field. She is working with them to develop skills to help resolve past trauma, manage on the job stress, and transition from work to home daily. Susan has completed a First Responders training to help understand the culture and challenges faced by these individuals to provide her with the perspective to treat these professionals. She works with individuals who are neurodivergent using modified DBT skills to specifically address needs for these individuals and issues they face in the workplace or school setting. She specializes in trauma/crisis stabilization, anxiety/depression, high risk teens, self-harm, family stabilization, first responders, medical professionals, and relationship building/issues. 
Susan has worked in a varied of settings including community mental health, community corrections, private practice, inpatient, and 
developmental disability service board with co-occurring Autism Spectrum Disorder. She has a passion to help individuals that are in need to find peace and grow beyond their struggles. Susan believes that the key to progress in treatment begins with a non-judgmental relationship between the therapist and client. She is committed to creating a safe and comfortable place for individual, couples, and families to work through difficult times and to include faith in the treatment process when those involved request it. 
Treatment Areas
Adolescents
Family
Couples
Locations
Treatment Areas
Mental Health
Trauma
Phase Of Life Issues
Depression
Anxiety
Mood Disorders
Codependency
Self Esteem
Family Relational Problems
Home/Life Balance And Healing From Unhealthy Relationships
Behavioral Issues
Substance Abuse
Locations
Arbor Sawmill
7251 Sawmill Rd, Suite 150
Dublin OH 43016
Telehealth
Available for eligible persons in the state of Ohio